Spotlight on Chester, Tucked Away in Morris County, New Jersey
The hidden byways, the little surprises, the discovered dining spot are in some ways what make Chester, New Jersey, so beguiling.
Chester, NJ –
WEBWIRE
–
Thursday, August 7, 2014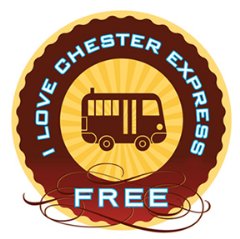 The hidden byways, the little surprises, the discovered dining spot are in some ways what make Chester, New Jersey, so beguiling.
                 
Sure, Main Street greets you with open arms, its unique shops luring you inside to make a charming purchase that will leave a smile on your face the rest of the day.  The Streets of Chester offers high-end fashion but, with the stationary store Papyrus, also asserts that writing with ink on paper is still fashionable.  Alstede Farms brings visitors close to the earth, allowing them to pick fresh fruit, pet farm animals and get lost in a corn maze.
                 
And a new free shuttle from Gladstone train station carries day travelers to all three sites.
                 
But take an adventurous turn down a side street and you might stumble on A World of Birds or You're Not in Kansas Anymore or Sally Lunn's Tea Room.
                 
Sally Lunn's is a little piece of English gentility tucked away behind Main Street between Warren and Perry streets.  The white embroidered tablecloths, the tea settings displayed on the walls and the solicitous English hostesses set the mood.
                 
The menu is quintessentially English, offering egg salad and cress sandwiches, cottage pie and Cornish pasties.  Tea drinkers can chose from 60 different blends, including such startling varieties as licorice and Russian gunpowder.
               
These attractions, hidden or in plain sight, draw crowds in all seasons, but Chester takes on a special flavor in the autumn.
                 
Visitors to 600-acre Alstede Farms can go on Harvest Moon Hayrides, choose a pumpkin for Halloween or pick apples, raspberries, elderberries and Indian corn.
                 
And of course the corn maze is just the sort of things kids want to explore with the possibility of getting lost adding a little jolt of excitement.  Kurt Alstede, who launched Alstede Farms with a little patch of cherry tomatoes in 1982, said this year's maze theme will be the 200th anniversary of "The Star-Spangled Banner."
                 
"We find people really have a yearning desire to return to their agricultural roots," Alstede said, when discussing reasons that draw visitors to his farm.
                 
The farms grows hundreds of fruits and vegetables which families can pick, starting with strawberries at the end of May and running through potatoes, pumpkins, gourds and Indian corn in November.
                 
"That combines with people's desire to have a fun family activity," Alstede said.  "We offer a family activity that's relatively inexpensive, that's outside.  There's no electronic distractions … And the farm is beautiful."
                 
Children can clamber on the hay bale pyramid or feed friendly goats and donkeys that are always eager for a handout.  After all that activity, a trip to the farm store for homemade ice cream is a must.
                 
Once in the store, though, only those with the greatest of will power can emerge without making a purchase.  Lined up on shelves to tempt visitors are peach-praline pies, apple caramel cakes, peach fudge, pumpkin butter and raspberry-lime jam to name but a few.
                 
The large number of events and activities at Alstede Farms can be found at alstedefarms.com.
                 
Having completed the farm experience, it's easy to jump on the shuttle and head to downtown Chester where many of the historic buildings date from the 19th century.
                 
Kathy Barbieri's Chester Crafts and Collectibles is housed in the Centennial Building, built in 1876.  As president of the Historic Chester Business Association (chesternj.org), Barbieri can speak with some authority about why people come to Chester.
                 
"It has the historic downtown shopping and dining," she said.  "We have over 80 stores right here in the historic district.  They're little boutique shops.  They have everything.  We offer everything down here from antiques, crafts, home décor.  We have interior design services, home accessories, furniture.
                 
"Then we also have Streets of Chester which is right over here on (Route) 206.  That's a shopping center.  They have a very high end tenant lineup.  So again it's a different type of shopping experience."
                 
Barbieri is enthusiastic about the shuttle service from the Gladstone train station that runs every 20 minutes.  It began operation on May 18.
                 
"People are using it," she said.  "We're just now starting a marketing campaign around it.  We'll see how much we can do next year to expand it."
                 
One idea is to extend its route to the historic Cooper Grist Mill, which is just a little way down the road from Alstede Farms.
                 
But downtown Chester is best experienced on foot.  Along either side of Main Street are little shops with names like Ladyfingers, Winky's Pet Boutique, Midnight Owl and the Sweet Spot Bake Shoppe.  Walk into Chester Crafts and Collectibles and there's that hand-painted saw blade you didn't know you wanted but now can't live without.
                 
On the north side of Main Street is the Publick House, a good place to stop for lunch and soak up some history.  It was built in 1810 by Zephaniah Drake to serve as a hotel and tavern, which has been its primary function for more than 200 years.  Recently it has made rooms available for overnight stays.
                 
There is no shortage of food in Chester.  More than twenty eating establishments offer sustenance ranging from Italian to Thai cuisines to decadent chocolates, all listed in the Historic Chester brochure that is available in all the shops and on the shuttle buses.
                 
Chester is also a town that takes its fairs and festivals seriously.  The annual Harvest Celebration is Oct. 11-12 this year and features a pet costume parade.  On Oct. 31 is the Halloween Costume Parade as well as trick-or-treating at the Main Street shops.  The spring and fall craft shows draw exhibitors from all over the country.
                 
After darting in and out of quaint shops on Main Street, it may be time for some hardcore 21st-century shopping.  That's where Streets of Chester comes in.  A shopping center located on Route 206 just south of Main Street, its 25 stores include the Gap, Banana Republic, Ann Taylor, and J. Crew.  For a complete listing, go to streetsofchester.com.
                 
Streets of Chester also features a unique eating experience – Truck Stop Gourmet Eatery.  Here are gourmet food trucks offering traditional American cuisine, burgers, crepes and sandwiches, and Korean, Mexican and Thai specialties.
The shopping center brings visitors full circle, from the 19th century back to the 21st.  Then as the sun goes down it's time for weary legs to settle down into the car or the shuttle, arms laden with purchases.
 
On second thought, maybe you should have bought that piece of jewelry or that wooden puzzle box or that scrumptious pie.  That makes a perfect excuse to return to Chester another time.
                
( Press Release Image: https://photos.webwire.com/prmedia/21526/189600/189600-1.jpg )
Related Links
WebWireID189600
Contact Information

Giulia Iannitelli
Marketing
Morris County Tourism Bureau

This news content may be integrated into any legitimate news gathering and publishing effort. Linking is permitted.
News Release Distribution and Press Release Distribution Services Provided by WebWire.