Is Weight Loss All In The Mind?
El Cajon, Calif. –
WEBWIRE
–
Tuesday, March 18, 2014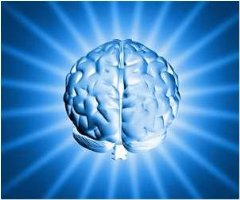 The problem starts in the mind because that is where the why and the what is defined.
Weight Loss is the #1 New Year's resolution that is both made and broken within the same year. There are many reasons that are given for this failure. Too hard, not enough time, or  I don't know what to do, just  to name a few.  Are these legitimate excuses or are there other, more valid reasons for the failures? With all the fitness programs out there why don't we hear more success stories rather than the stories of all of our friends coming up short?
Anthony Ussery, a Weight Loss Specialist and the author of The Fitness Game, states; "The problem starts in the mind because that is where the why and the what is defined.  Most people don't take the time to really make up their mind about why they want to lose the weight, or what it will do for them."  The problem is not with the programs themselves, but within the individual who is too focused on the" how."
If the problem starts in the mind, with all the information out there about the mind and fitness, why is there still less than a 10% success rate?  (The Journal of Clinical Psychology reports a 8% success rate?)  Is there something missing from the equation that would increase the odds of fitness success?
"Most people don't understand how the mind works, so they focus on the wrong thing. Professionals who deal with the mind talk about developing discipline, that you need discipline to be able to stick to a fitness program. The problem is that discipline is different to each of us and it is not something that the conscious mind will stick to, says Ussery, "What people need to understand first is how the mind works and how to use it in a way that will be successful for them, the individual."
If the answer for our fitness success is in our minds, then is there a formula for success when it comes to using our minds? "There is a formula. It deals with the two parts of our mind, the conscious and the subconscious," says Ussery. "We must learn to get our fitness into our subconscious where it will become a way of life. It will become just like breathing. When is the last time you thought about having to breathe? You don't you just do it. That is where your fitness needs to be."
Denisse Abeleida a student of Ussery said, "Once I was able to get my fitness into my subconscious mind, it became like driving a car. It is just second nature, with no mental effort. It is no longer a chore; it's a part of me."
  
So getting your mind set right is the most important thing to do. The ten million dollar question: How are we supposed to go about doing that? "First you need to understand the duties that your conscious and subconscious perform", says Ussery, "Your mind is like a corporation, your conscious is the President/CEO and your subconscious is the rest of the company. Your conscious mind's job is to come up with and explain the clear concise vision of what you want and why you want to accomplish it.  Your subconscious job is to make the vision a reality by carrying out the day by day requirements for success. Once we get the mind working like this success is right around the corner."
The spring and summer coming there will be more people wanting to lose weight and get in shape. Most people will try to get back on track with their fitness programs. So what needs to be done to change their fate? "Before you walk in a gym or start lifting any weight or doing any exercises you need to get your mindset ready to reach your fitness desires. It is the most important thing that you can do to guarantee your success."
With the fitness industry focusing on selling their programs (the how) to the public. What do people need to do to change their mind set? Ussery says, "There are quite a few ways to go about transforming your mindset, NLP, Hypnosis, affirmations and meditation just to name a few.  I have designed a free report to help people with the mind transformation they need to have fitness success and a second free report to help you get started with your fitness program. These reports are for people who are frustrated and ready to take action. Action is the key."
The reports can be found at http://mymindandbodyfitforever.com.

( Press Release Image: https://photos.webwire.com/prmedia/46563/186233/186233-1.jpg )
Related Links
WebWireID186233
Contact Information

Anthony Ussery
Mind and Body Weight Loss Specialist
The Fitness Game

This news content may be integrated into any legitimate news gathering and publishing effort. Linking is permitted.
News Release Distribution and Press Release Distribution Services Provided by WebWire.